Liver Cancer
According to statistics from the National Cancer Institute, liver cancer led by Chinese (59%), and then Malaysia (29%), the third is Indian (5%). The characteristics of minimally invasive treatment are few side effects, small trauma and quick recovery, which prevent liver cancer patients from surgery and side effects of chemotherapy and radiotherapy.
If you are diagnosed as liver cancer, please contact us at +60 10-898 8919 to have a consultation.
5-year Liver Cancer Survivor Shares Anti-cancer experience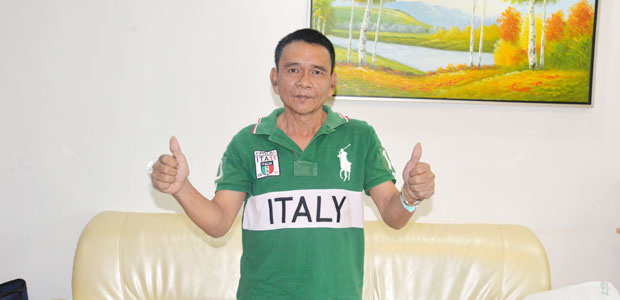 ROMARICO Liver Cancer
Classification of Liver Cancer
They are several types of liver cancer based on the type of cells that becomes cancerous, including hepatocellular carcinoma (HCC), fibrolamellar HCC, Cholangiocarcinoma, Angiosarcoma, Secondary liver cancer.
Interpretation of Liver Cancer Pathology Report
2. Does a high level of Alpha-fetoprotein mean liver cancer?
3. What is primary liver cancer and secondary liver cancer?
If you have any doubt on the pathological report, we are here to offer help. call at +60 10-898 8919 for expert consultation.
Liver Cancer Stages and Corresponding 5-year Survival Rate
Early stage of primary liver: 31%
Liver cancer metastasis to lymph nodes: 11%
Liver cancer metastasis to distant organs: 3%
Treatment for Liver Cancer
• Torturous Traditional Anticancer Technology
Operation: Big trauma and high risk;
Radiotherapy and Chemotherapy: unbearable toxic side effects, like hair losing, vomiting and etc.
• Improve the Survival Rate of Liver Cancer with New Technology
Minimally Invasive Therapy: 2-3mm incision, few side effects, little pain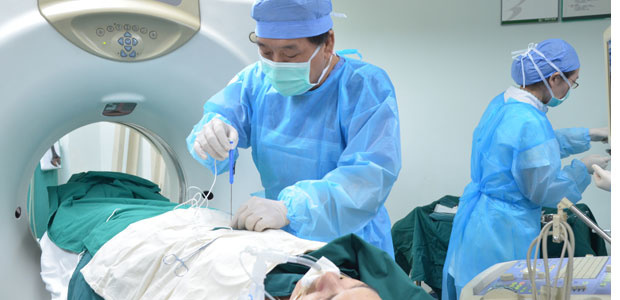 Nanoknife: Non-thermal ablation, the ablation of Nanoknife mainly uses electric pulses to break through the cell membrane of cancer cells via high voltage pulse released by an electrode probe to form multiple nanoscale irreversible electroporation, destroying internal and external cell balance then and making cells die quickly.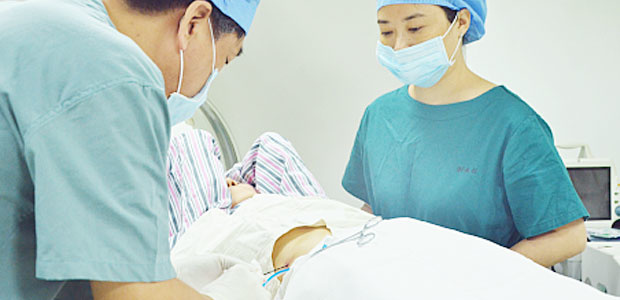 Microwave Ablation: With high efficiency and short operating time, microwave ablation can ablate a tumor with 6cm diameter in 10 minutes generally, with high safety, few toxic side effect and low recurrence rate.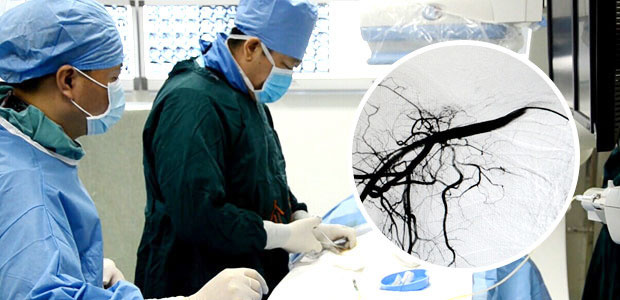 Interventional therapy: With a 1-2 millimeter incision, anticancer drugs are directly given to the tumor, causing fewer side effects and drug concentration is 2-8 times higher than that of systemic chemotherapy, killing cancer cells more accurately.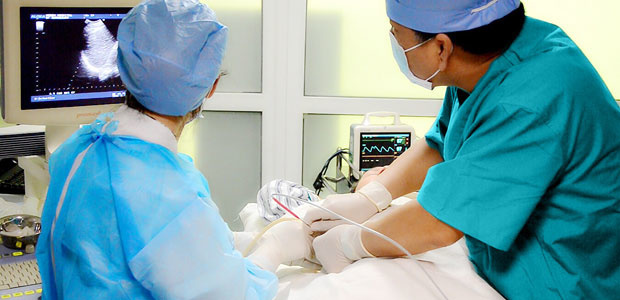 Cryotherapy: This therapy overcomes the limitations of anesthetic and avoids the risks and complications of surgery; little bleeding and quick recovery; little damage to normal tissues and can be performed repeatedly to prevent recurrence of liver cancer.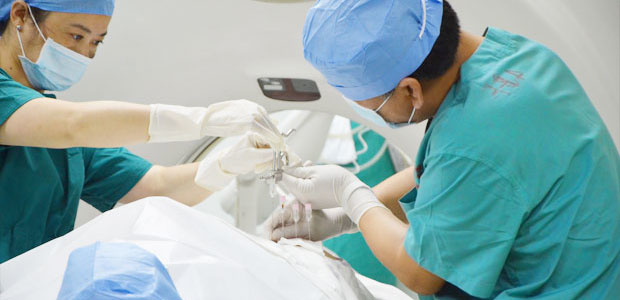 Seed Implantation: These implanted particles will keep emitting y-ray within the tumor, targeting to the cancer cells accurately; the radiation of seeds to tumor last for 180 days, high accuracy, millimeter minimally invasive; few toxic side effects and complications.
To know more new technology for treating Liver cancer
If you want to know more about cancer treatment, we are here to offer help. Fill out the reservation form below or call at +60 10-898 8919 for expert consultation.
The Multidisciplinary Team (MDT) tailors individualized treatment plan for Liver cancer patients.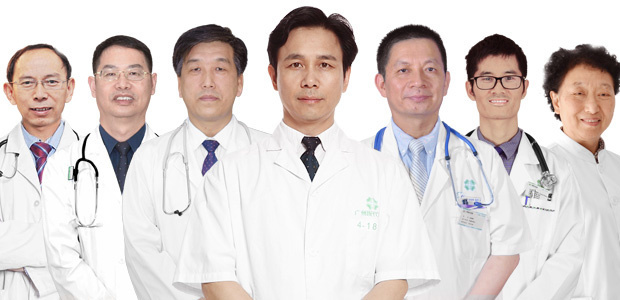 Five advantages of treating liver cancer in Modern Cancer Hospital Guangzhou
• JCI International Medical Quality
• Advanced Anticancer Technology
• Professional Multidisciplinary Team (MDT)
• High Quality Medical Service
• Cozy and Comfortable Environment
Nursing and Diet for Liver Cancer Patients
Family Care for Liver Cancer Patients
What to eat after Interventional Therapy?